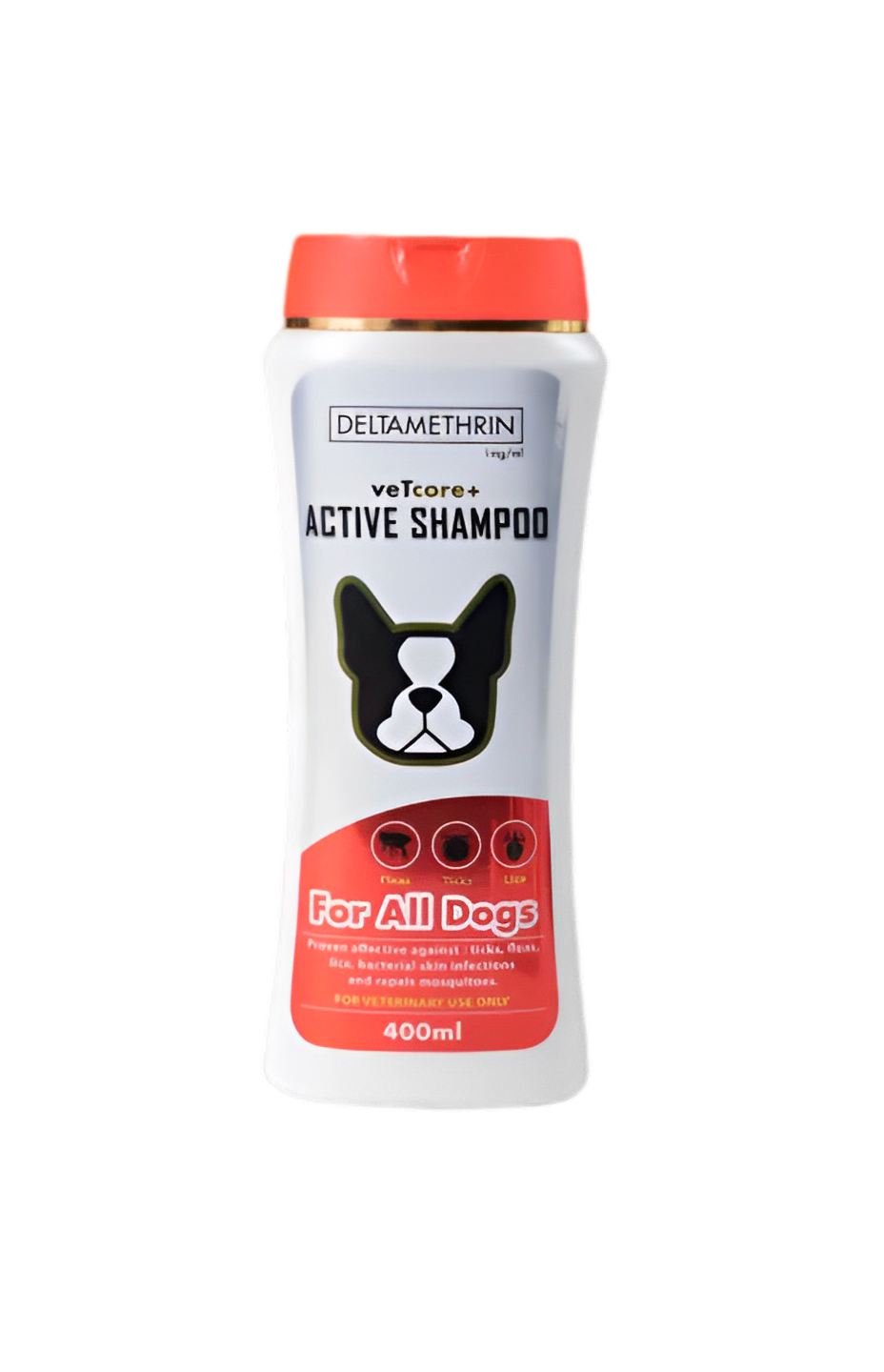 Introducing our Anti Tick and Flea Dog Shampoo! Powered by citronella and lemongrass, it keeps your pup tick and flea-free while leaving a refreshing scent. The secret weapon? Deltamethrin, an effective insect repellent. Pamper your pet with a gentle formula, ensuring a happy, itch-free fur buddy!
VetCore+ Active Dog Shampoo
For more information about the product and our store please click here to contact us.